← Back
The following list, established by S. MARTINEZ, shows the main stages in the making of a SD model:
"1. Description of the system. Identification of elements and relationships.
2. Causal diagram.
3. Precise definition of each magnitude. Code of variables.
4. FORRESTER diagram or DYNAMO diagram.
5. Equations system.
6. Calibration.
7. Sensitivity analysis
8. Contrasted evaluation of the model and use of the model: Simulated images and setting." (1993, p.389)
For a detailed description of these stages, see FORRESTER's works. MARTINEZ gives a good summary. R.L. FLOOD and M.C. JACKSON comment extensively on the philosophy, the principles and the methodology of S.D. (1991, p.61-86) (See above)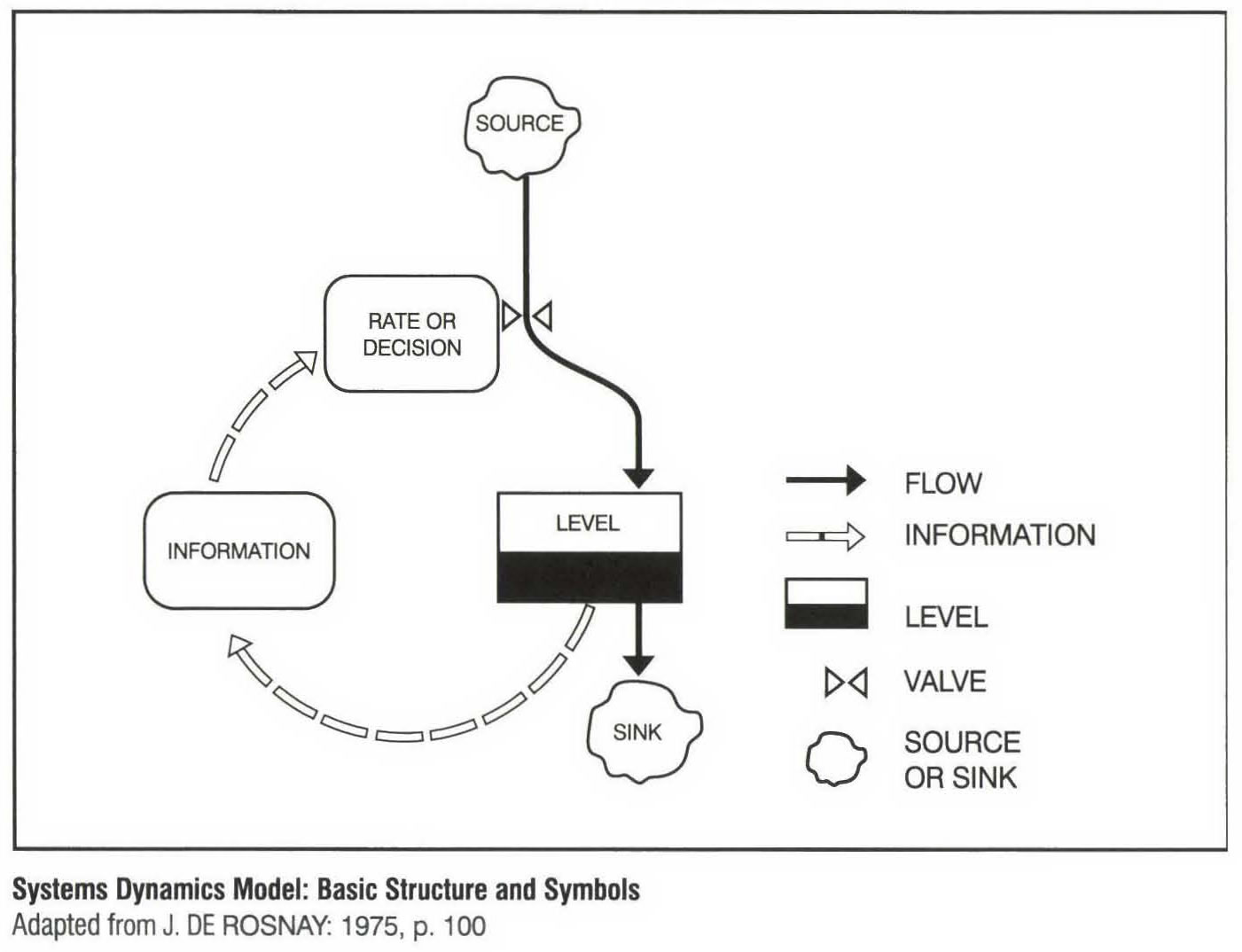 Categories
1) General information
2) Methodology or model
3) Epistemology, ontology and semantics
4) Human sciences
5) Discipline oriented
Publisher
Bertalanffy Center for the Study of Systems Science(2020).
To cite this page, please use the following information:
Bertalanffy Center for the Study of Systems Science (2020). Title of the entry. In Charles François (Ed.), International Encyclopedia of Systems and Cybernetics (2). Retrieved from www.systemspedia.org/[full/url]
---
We thank the following partners for making the open access of this volume possible: