← Back
Balancing coefficients applied to the inputs of artificial neurons in a network.
This expression is derived from the biological "threshold automat" model of brain neurons (W.S. Mac CULLOCH and W. PITTS, 1943). The weighted inputs are subsumed and the result triggers the element action or inhibits it.
Neural networks "learn" through the progressive determination of the synaptic weights which correspond to repeated inputs of the same types. Values of the coefficients become progressively stabilized through feedbacks from the outputs, which themselves tend to stabilize.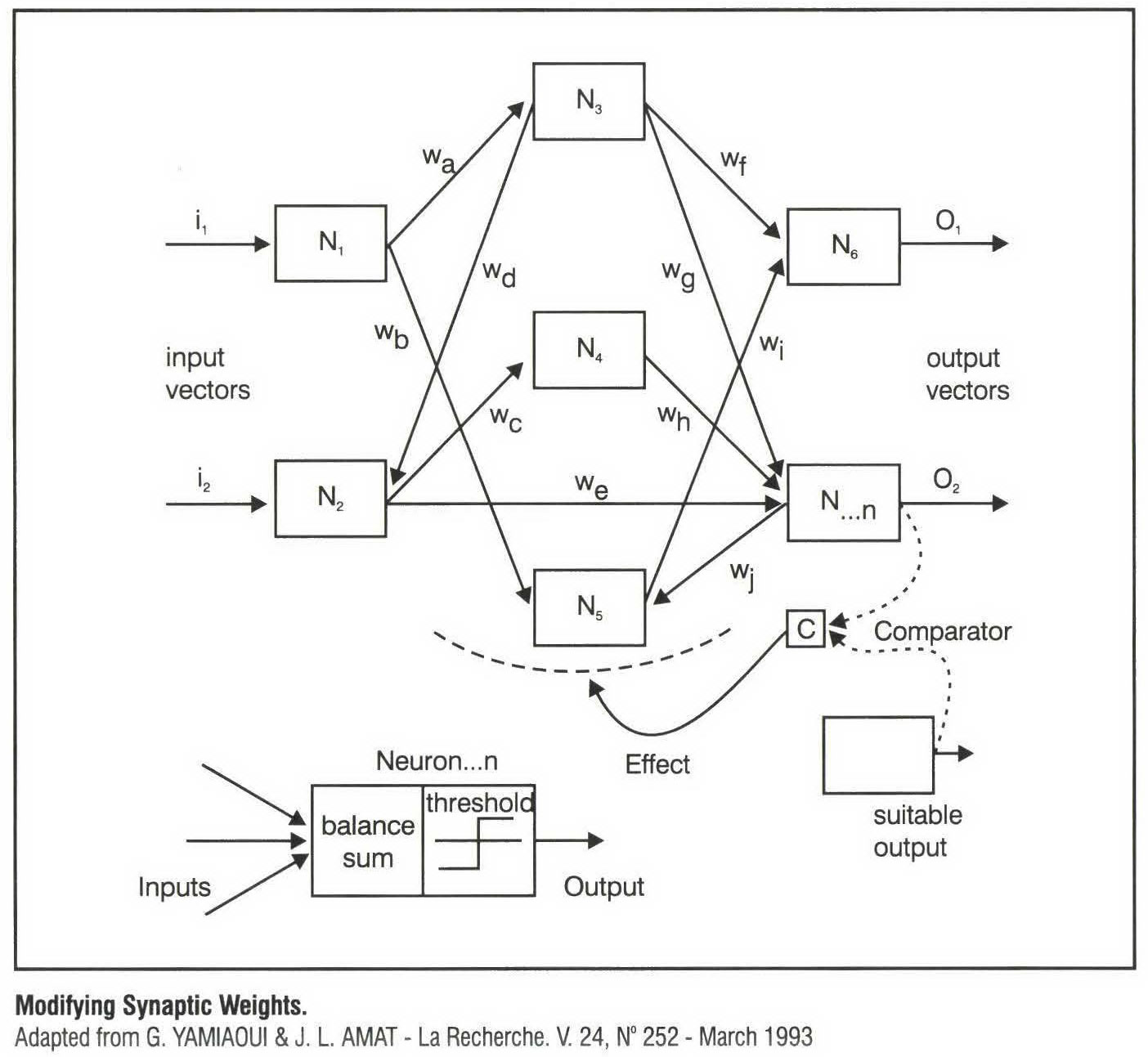 Categories
1) General information
2) Methodology or model
3) Epistemology, ontology and semantics
4) Human sciences
5) Discipline oriented
Publisher
Bertalanffy Center for the Study of Systems Science(2020).
To cite this page, please use the following information:
Bertalanffy Center for the Study of Systems Science (2020). Title of the entry. In Charles François (Ed.), International Encyclopedia of Systems and Cybernetics (2). Retrieved from www.systemspedia.org/[full/url]
---
We thank the following partners for making the open access of this volume possible: