← Back
J.de ROSNAY enumerates thus the basic structures of any system:
"- Elements or components, that can be counted and assembled into categories, families or populations: molecules, cells, inhabitants, machines, goods
- A limit, that defines the borders of the systems and separates it from the external world: membranes, the hide, the borders of a country
- Stores into which elements can be collected and wherein energy, information or matter may be kept: organs, tanks, computer memories, libraries, films
- A communication net, that permits exchanges of energy, information or matter among the systems elements or stores: nerves, arteries, roads, canals, cables, pipelines, etc… "(1990, p.98-9).
There are generally different kinds of elements, subsystems, stores and communication nets in a system. (Elements can constitute ordered subsystems of different types).
As to the limit, or border, it is as much an exchange structure as a separator.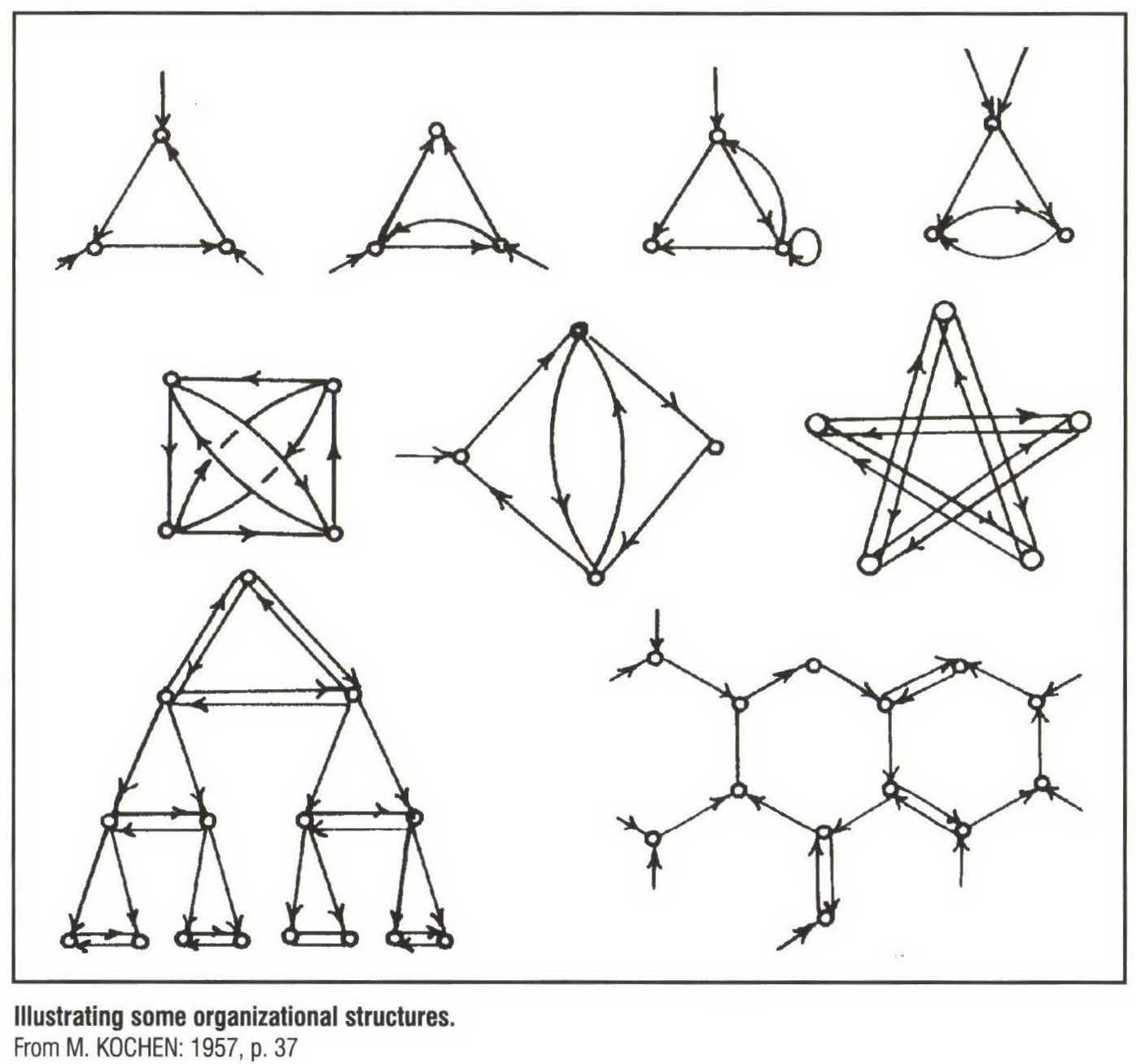 Categories
1) General information
2) Methodology or model
3) Epistemology, ontology and semantics
4) Human sciences
5) Discipline oriented
Publisher
Bertalanffy Center for the Study of Systems Science(2020).
To cite this page, please use the following information:
Bertalanffy Center for the Study of Systems Science (2020). Title of the entry. In Charles François (Ed.), International Encyclopedia of Systems and Cybernetics (2). Retrieved from www.systemspedia.org/[full/url]
---
We thank the following partners for making the open access of this volume possible: