← Back
"The characteristically unequal emphasis in human visual perception on a figure, which stands out against an undifferentiated background, which merely contributes to that perception" (K. KRIPPENDORFF, 1986, p.30).
This is a basic condition in Gestalt theory of perception. It has been used by many artists, as for example M.C. ESCHER, to create optical illusions.
The concept is not merely limited to visual perception. KRIPPENDORFF observes that the same "… unequal emphasis is found in the distinction between a word and its context, between an organism and its environment or between pattern and chance" (Ibid).
He also states that "… visual examples of figure and ground reversals… are the equivalent of paradoxes" (p.31). Double-bind statements illustrates the same point in logics.
From a systemic viewpoint it is significant of the usefulness of subsystems good identification, and of making clear the difference between the system and its environment.
Janet McIntyre suggests that "when communicating in the caring professions we need to be constantly aware of this figure/ground nexus.
The analogy can help us to understand that the perception of the same situation can differ, depending on what you are concentrating on"(1988, p. 113)
Using the figure-ground as an illustrating metaphor can be quite helpful in psychological and psychiatric situations, as the "patient" does not live isolated from his/her environment.
Even conflictive socio-cultural issues could be usefully looked at in this way.
In her paper Mcintyre also draws analogies with other multi-facets models, as Mc LUHAN and POWERS tetrad and DE BONO six thinking hats (1989)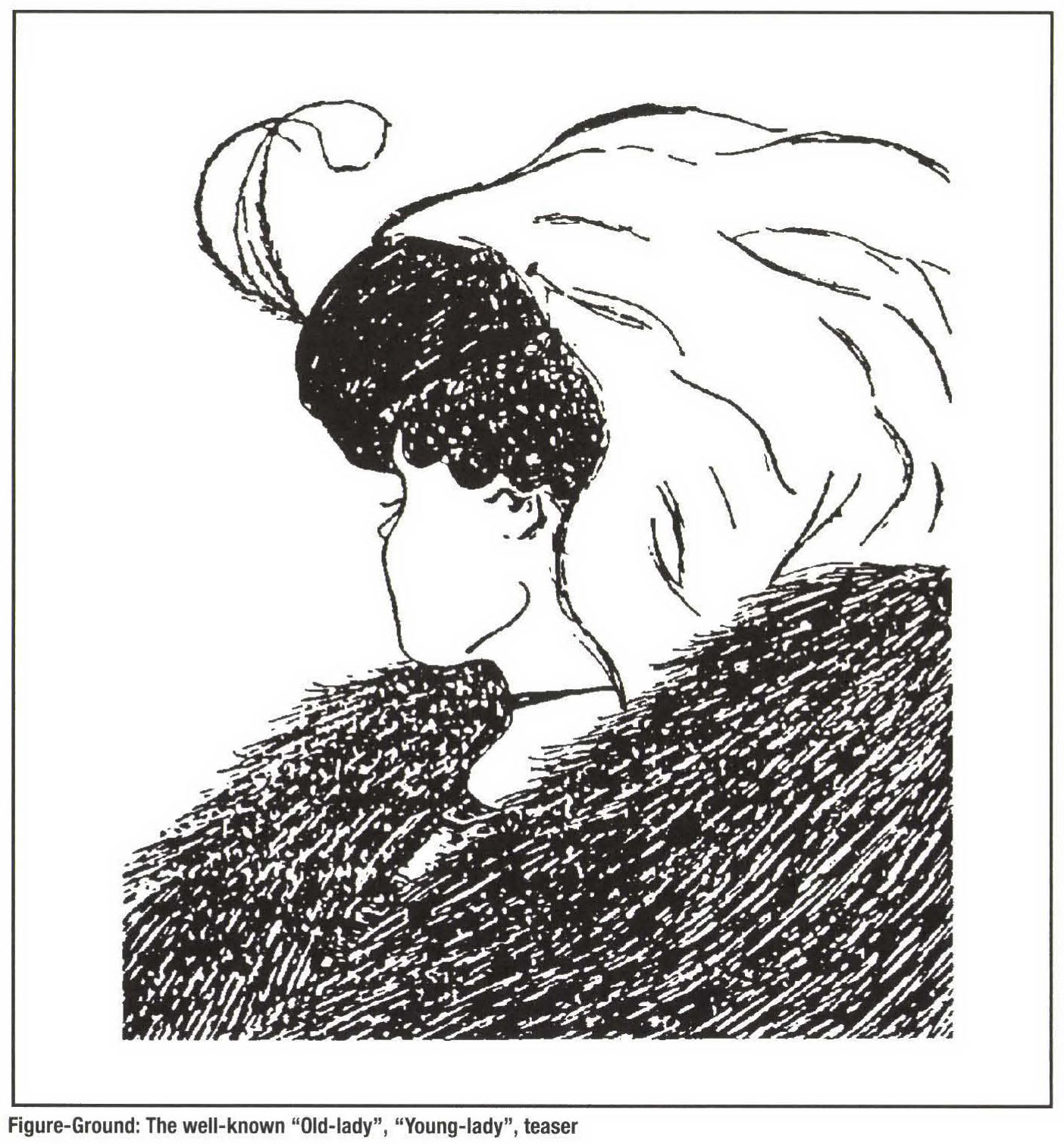 Categories
1) General information
2) Methodology or model
3) Epistemology, ontology and semantics
4) Human sciences
5) Discipline oriented
Publisher
Bertalanffy Center for the Study of Systems Science(2020).
To cite this page, please use the following information:
Bertalanffy Center for the Study of Systems Science (2020). Title of the entry. In Charles François (Ed.), International Encyclopedia of Systems and Cybernetics (2). Retrieved from www.systemspedia.org/[full/url]
---
We thank the following partners for making the open access of this volume possible: